The advent of Artificial Intelligence has changed the dynamics of the internet – whether it is for customer care or security purposes, this intelligent technology is winning it all. As language is the easiest and most reliable communication mode, AI is spreading wings in this particular field as well. NLP known as Natural Language Processing is a brainchild of AI, which aims to program the computer to grasp the knowledge of the human language.
Though Natural Language Processing for Business is relatively a new idea, it is still in the limelight for all the right reasons. If you're an online business owner, social media influencer, marketer or blogger, NLP is capable of boosting your online presence. This blog sheds light on the application of Natural Language Processing for Business, but before shedding light on that, here's an overview of startups already doing it big in the field of NLP.
5 Ways to Use Natural language processing for business
1) Prompt Customer Service with Chatbots
One of the reasons why online shopping is getting popular these days is due to their around the clock availability. The shoppers can easily buy anything from the comfort of their homes, without the compulsion of driving to the supermarket for every basic need. At the same time, 24/7 up and live online shopping actually needs efficient customer service to guide whenever the customer is stuck with something.
That's when chatbots backed by NLP arrive as a savior. Another fact making the presence of chatbots stronger than ever is their active role in increasing sales by 67%.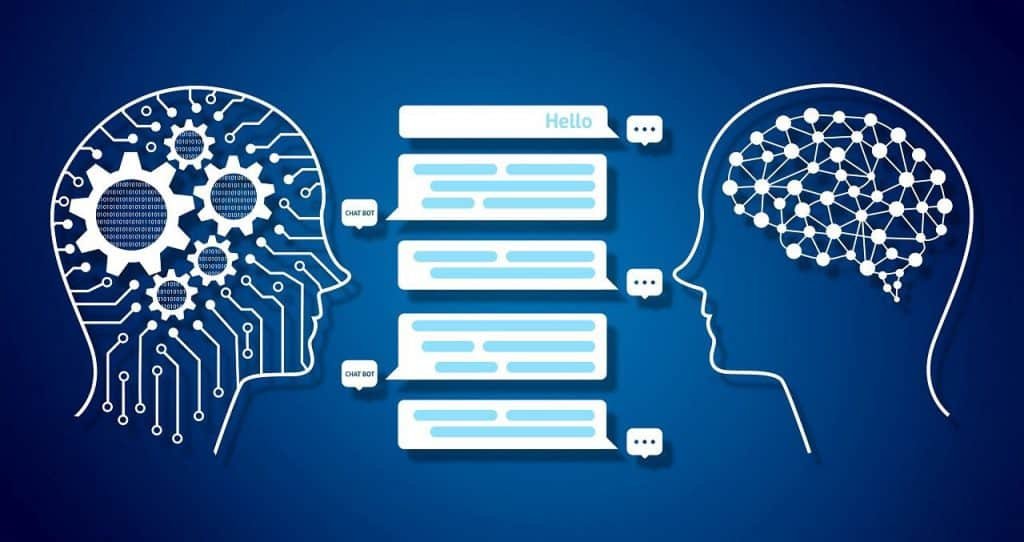 The well-directed chatbots not only increase the engagement but also convert the user for sales purposes. Furthermore, these chatbots assure responsiveness to the customers by keeping it up with 24/7 support promises made by almost every brand these days.
2) Spam Comments and Phishing Attack Detection
The spam comments targeted at your websites can cause some serious harm to your business website. Most business owners prefer to completely block all sorts of comments to get rid of the spam comments. Rather than working in favor, this complete blockage of comments backfires as the consumer takes it as something suspicious.
Needless to say, either way, completely blocking the comments or allowing all the comments are harsh for your online presence. The only way to deal with this is to block the suspicious and spam comments intelligently. The Natural Language Processing for Business plugins have got the middle-ground in this situation, where it intelligently reviews and blocks the malicious comments aimed at your website.
3) SEO Optimized Content Using NLP Tools
Content development is always a tough job, and once done, again optimizing it is the toughest one in the lot. Those who are already in the business for quite some time understand what it means to create SEO optimized content. That's why most of them aren't reluctant to spend big, but that's not an option for almost everyone.
Natural Language Processing for Business has got the ultimate solution in the shape of intelligent content development tools. Using such tools and websites, bloggers and marketers can easily write SEO Optimized Content to increase your rankings at SERP, which is always the topmost priority of startups and businesses. Frase.io and Surfer SEO are tools that help you create Optimized Content, which is equally good enough for conversion purposes.
4) Sentiment Analysis using Social Media Tools
Social Commerce is one of the drivers of eCommerce in 2021 and with certain tricks under their sleeves such as hashtags tracking and keyword research, it's already making waves for all the right reasons. Sentiment Analysis is yet another powerful technique to comprehend the overall emotions related to a product, which is a crucial aspect of PR and marketing.
NLP stands handy when it's about conducting Sentiment Analysis on social media. The Sentiment Analysis is carried out by using certain algorithms, which helps in classifying the data as positive or negative. This way you can extract meaningful data out of the untapped data coming from the targeted audience on social media. The best part about this sentiment analysis on social media is it gives up and close opinions and reviews of the targeted audience.
5) Email Spam Filtering to save time and effort
Have you asked yourself how a machine interprets a language? Or how virtual assistants answer your queries? Or how an email frequently gets classified into spam or not spam?
Ever thought how tedious it is to get hit by tons of spam emails on a daily basis. It could get even worse when you're someone in the customer care department, and the top priority is to filter original user emails as early as possible.
Just to save your time and effort, Natural Language Processing for Business establishes email spam filters that block such emails in the first place intelligently and only allow the authentic emails to fall into the inbox. So when manually checking your emails, the email filtering tools can get your work half done.
Conclusion
Natural Language Processing for Business is making rounds for all the right reasons. The idea of improving human-computer communication so the latter mimic the former in a better way is transforming the business. This way it has that human touch topped up with robotic intelligence. If you're a business owner connect with NLP experts to shift gears now.